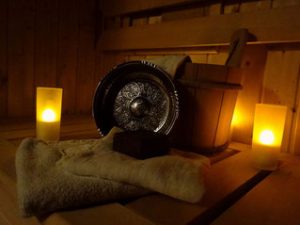 the hammam ritual
is a joyful whole-body peeling massage after a beautiful sauna walk (please consider, in midsummer the sauna walk isn't possible because of the too much overheating of the studio)
Afterwards the body will be cleaned pore deep down with a soap-foam massage in the shower with the original hamam olive oil or the argan soap. Of course here I don't let miss it on sensibility ;-))
You may slowly arrive in feeling your body … heat, water, perfumery soap, gliding peeling gloves, gentle relaxing touches of your whole body. A throughout cleansing festival of the senses with the result of a velvety skin.
Afterwards you can enjoy a beautiful tantric-, root-, bondage-, or another sensual or therapeutically massage with warm bio oil.
Also the hamam ritual is nearly always part of my greater sensual rituals or mini workshops.